Recipes from Robinson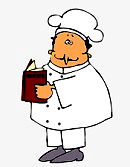 Hungry? Looking for a different meal experience? Try whipping up a dish as featured in the Robinson Community virtual cook book.

The foodies at Robinson have collected favorite recipes from staff, students, school families, and members of the community.

Dishes include Cajun chicken, egg casserole, salmon fillets, stuffed pepper soup, lemon brownies, and many more selections.

Take a look for yourself and be tempted.